Given the current investment climate nationwide, and particularly in the Texas Market, Stroud Companies seized the opportunity to diversify our investment portfolio starting in 2010-2011. Seeing the interest-rate environment, the cyclical Multifamily and Senior Housing markets, and the variable changes in energy pricing, we reevaluate our investment timeline and portfolio mix three to four times per year. With this approach, our portfolio company mix may change from very narrow to extremely diverse. We believe the current business environment will generate investment opportunities in consumable brands, middle-market companies, and real estate. Looking forward, we expect to leverage our expertise in ground floor investments to take advantage of economic cycles and specific industry opportunities.  As we combine this mentality with our opportunistic acquisition and disposition strategy, we expect strong double-digit annual returns and attractive annual yields.
HIMS
HIMS is an investment in the subscription-based, branded, diagnostic platform for Men's Health and preventative self-care. It is invested alongside several prominent VC funds and family offices, including Peter Thiel (Wikipedia), Thrive Capital (Kushner Family), and Founders Fund and Forerunner Ventures. 
WILDLIFE PARTNERS
Wildlife Partners is an investment in the most innovative animal conservation business in the United States. We directly purchase, breed, care for and sell exotics and super exotic hoofstock at two ranches in Texas to nationwide customers, including many internationally prominent zoos, ranches, and government bodies seeking to preserve these endangered and sometimes extinct wild species.
TIFF'S TREATS
Tiff's Treats was started in Austin, Texas in 1999, and today has 60 stores in four states. The Company has a boutique cookie baking and delivery business. Revenue growth is projected to increase by +17% per year. Current investors include Morgan Stanley and CIC Partners, as well as celebrities Dirk Nowitzki, Kendra Scott, and Andy Roddick. We took advantage of an off-market opportunity to acquire shares from a current shareholder looking to diversify a part of his stock position in the Company.  https://cookiedelivery.com.
OXIGEN
Oxigen Beverages is an established Canadian company that created OXIGEN bottled water. Its distinction is a pH balance with electrolytes for better hydration, plus the next level of boosting it
with oxygen. Between 2018-2020, OXIGEN has grown more than 270% (year on year) and is targeting +500% revenue growth in 2021. The management team has a proven track record in marketing and brand development. Management is support by notable investors such as Stephen Curry with the NBA Golden State Warriors and Michelle Wie West the American professional golfer. We made a direct investment in the Company to support expanding its product in the US. https://drinkoxigen.com.
WHOOP
WHOOP is a revolutionary personal fitness program and device.  The fitness strap monitors and transmits your personal data so you can craft a personalized fitness, sleep, and recovery data program.  After only 4 months, WHOOP members reduced their resting heart rate by 4.4 BPM, dedicated an additional 41 minutes to sleep per night, and experienced injuries 60% less often.  We made a direct investment in the Company to support its rollout effort. 
PERMIAN CONTROLS
Permian Controls is an oil and gas field automation company. It was purchased during the 2016 oil price crash and the technology was enhanced. This investment was sold back to previous management in 2021.
PHOENIX CAPITAL PARTNERS
Phoenix Capital Partners is an ongoing investment in over fifteen individual joint ventures and seven funds to develop and acquire apartments and commercial properties in a multi-state area for $450 million.
INDEPENDENT LIVING MORTGAGE
Independent Living Mortgage is an investment in debt of eight senior living facilities for $98 million. The investment was converted to fee ownership and partially sold in a sale/leaseback in 2005/2006.
TRIAD SENIOR LIVING
Triad Senior Living is a joint venture investment to develop and own nineteen senior living facilities for $196 million. The investment was sold in a partnership buyout in 2003/2004.
BLACKSTONE REAL ESTATE ADVISORS
Blackstone Real Estate Advisors is a joint venture investment to acquire 1,200 senior living units for $74 million. The investment was sold in a sale/leaseback in 2005.
CAPITAL SENIOR LIVING
Capital Senior Living is an investment in a startup company now listed on the NYSE as one of the country's largest operators of senior living facilities. The initial investment was monetized in a $140 million IPO in 1997. The ongoing stock ownership was monetized in an orderly liquidation starting in 2010.
EQUITY MANAGEMENT CORPORATION
Equity Management Corporation is an investment in an existing property manager and syndicator of 3,000 apartments for $180 million in a multi-state area. The investment was rolled up and sold in 1994.
ORCHARD PARK
The Orchard Park transaction was a ground-up development of four Assisted Living and Alzheimer assets in Texas. HUD debt was acquired, which provided exceptionally low debt service. The assets were built on an accelerated timeline, and the full value was realized less than twelve months after the final opening with a sale to a well-known partner with a total equity return of a 4x multiple and 40% IRR to all partners.
PERMIAN CONTROLS
Stroud Companies, using an owned subsidiary, purchased a controlling interest in Permian Controls, an above ground oil and gas services automation company. The transaction was first put under contract while oil was at the lowest level since 1998. The company was given a significant work-over in operations, debt as well as sales and marketing. Within twelve months of closing, Permian had purchased its headquarters complex and secured low cost and long-term debt on the operations. These strategic moves, combined with the oil price rebounding almost 100%, provided an opportunity to sell this investment back to management.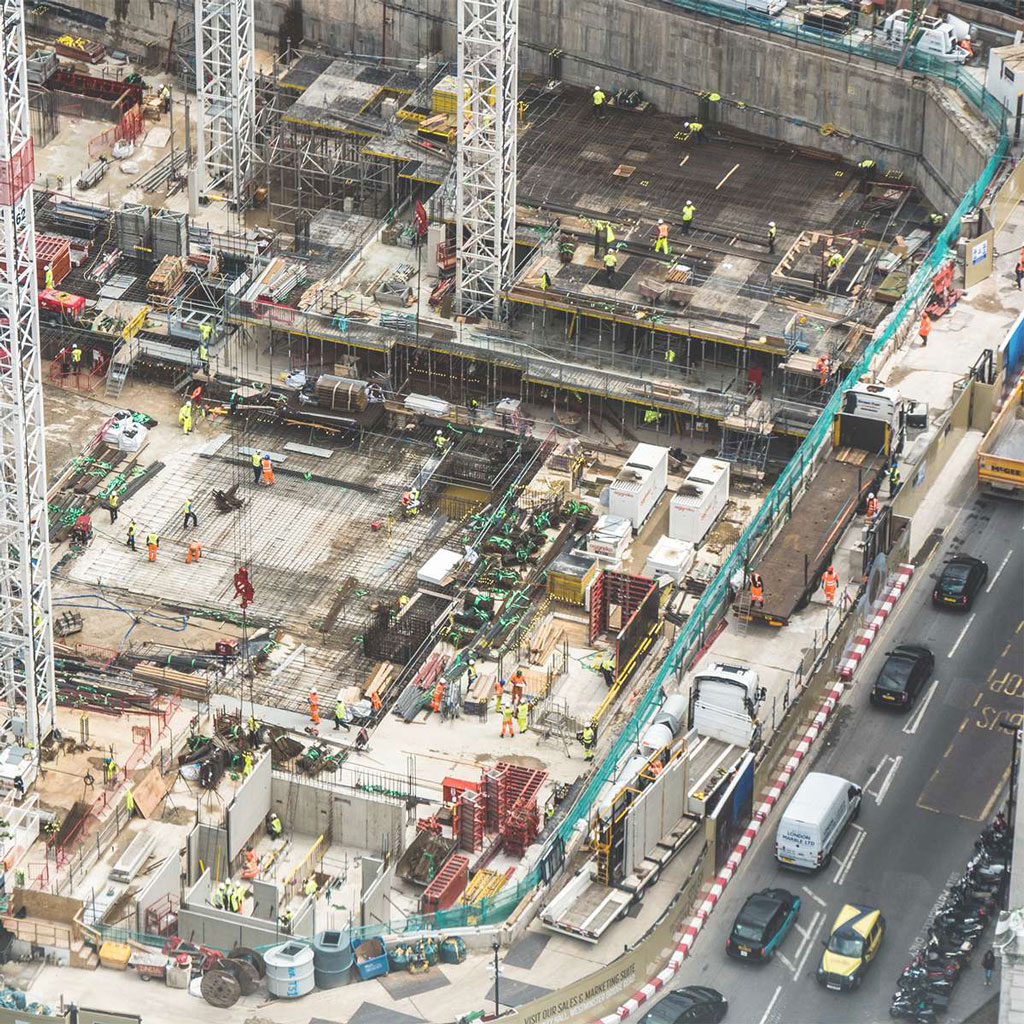 CAPITAL SENIOR LIVING
(NYSE: CSU)
Capital Senior Living was a company start-up to initial public offering transaction. Three portfolios of independent, assisted, and memory care properties were acquired over an eighteen month period. The properties were then integrated into a single operating company. The company was then expanded through asset purchases and organic growth from a regional company to a national company. The exit strategy was a NYSE initial public offering with a total equity return of 10x multiple and 45% IRR to the founders.